Take a tour:
The screen shots below show some of the basic functionality of MediaMidrash. If something isn't clear, please use the feedback box to the left and let us know.
Search: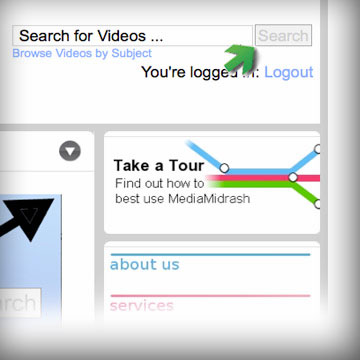 Use the search bar to find videos on everything ranging from Israel to the weekly parsha to modern Jewish history.
Results: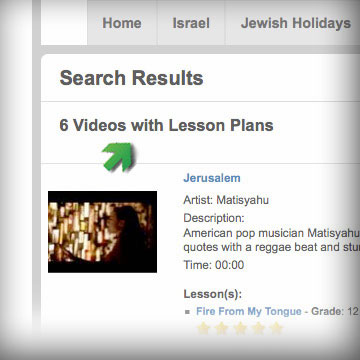 Videos with lesson plans will appear at the top of the page, videos without lesson plans at the bottom.
Ranking: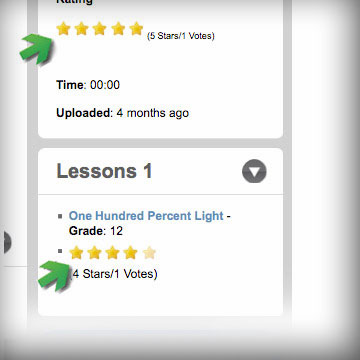 Rank videos or curriculum by clicking the stars on the video watch page.
Browse: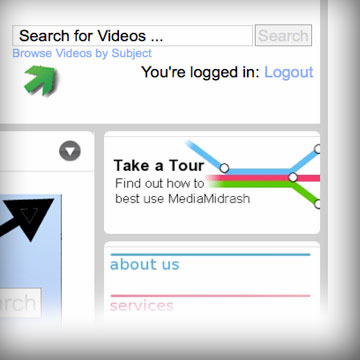 Browse through MediaMidrash's video collection by category and subject.
Add Video:
Press the add a video button to simply add a YouTube video by simply copying and pasting the video URL.
Filter:
From the search result page, use the slide bars on the side of the page to sort the results in a verity of ways.
Add Curriculum: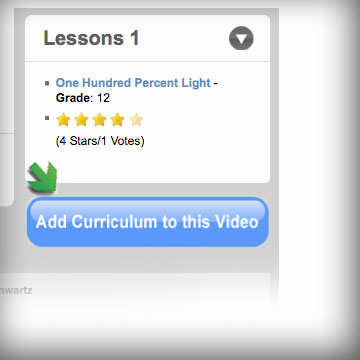 Attached a favorite lesson plan, essential questions, or guide to a video by pressing the "Add Curriculum" button on the video watch page.
Full Screen: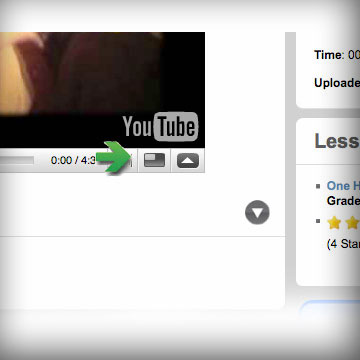 Push this icon on the bottom of the viewer to make the video appear in full screen mode.